The foundation´s awards began in 2018 with the mission of recognising and promoting advances and developments in the Spanish olive sector, thus raising its visibility.
With collaboration from the Caja Rural de Jaén and Coosur, it promotes projects and initiatives that contribute to improving and evolving this strategic sector in Spain, which is essential to Andalusia´s socioeconomic development.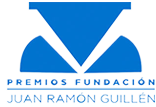 PURPOSE
Recognise and provide visibility to proposals that value innovation, progress and professionalisation in the field of Spanish olive farming.
WHO CAN PARTICIPATE?
Natural persons over 18 years of age and companies that undertake professional activities related to the olive sector and olive oil production within Spain.
UPDATE SCOPE AND FREQUENCY
The call is Spain-wide and takes place every two years.
CATEGORIES
Natural persons over 18 years of age and companies that undertake professional activities related to the olive sector and olive oil production within Spain.
FINANCIAL REMUNERATION
The Young Farmer and Rural Olive Farmer Innovation categories are allocated 4,000 euros each. The winner of the Professional Career Award is given a special mention.
Check the terms and conditions
The first edition of the Fundación Juan Ramón Guillén Awards was held on 16 October 2018 at Hacienda Guzmán, the entity´s headquarters and symbolic of the value of olive culture. This event, which was attended by more than 200 people representing public institutions, companies, cooperatives and olive associations, as well as university and founding environment ambassadors, is considered a benchmark event in the sector.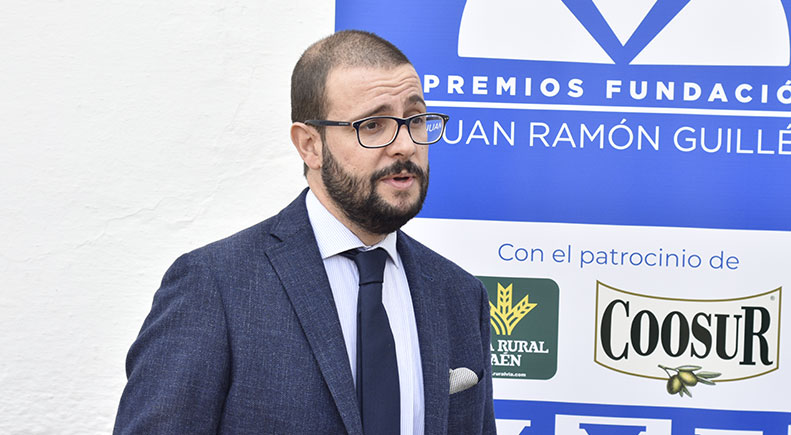 Coosur Award for Rural Olive Farming Innovation
Sociedad rafael Alonso Aguilera S.L
Rafael Alonso Aguilera S.L. receives this award for the Oro del Desierto (Desert Gold) project, an organic extra virgin olive oil produced in the Tabernas Desert (Almería).
The project is developed on a farm that uses drip irrigation, organic fertilisers and natural products. The work on the farm respects the vegetation and cares for animal species such as Segureña sheep and Murcia/Granada goats.
The energy resources used are entirely renewable and alperujo (olive waste) is used as fuel.
María Miró
Born in Écija (Seville), this Doctor of Veterinary Sciences and specialist in indigenous breed and local product conservation receives this recognition for continuing the olive tradition, farming the Arbequina and Picual varieties on the family farm. La Recacha (Lantejuela, Seville).
In addition to continuing maintaining a generational legacy, María Miró has restored her grandfather´s old oil mill and created 1984 ÓLEUM, a brand of organic extra virgin olive oil, thus committed to quality and innovation in extra virgin olive oil sales and export.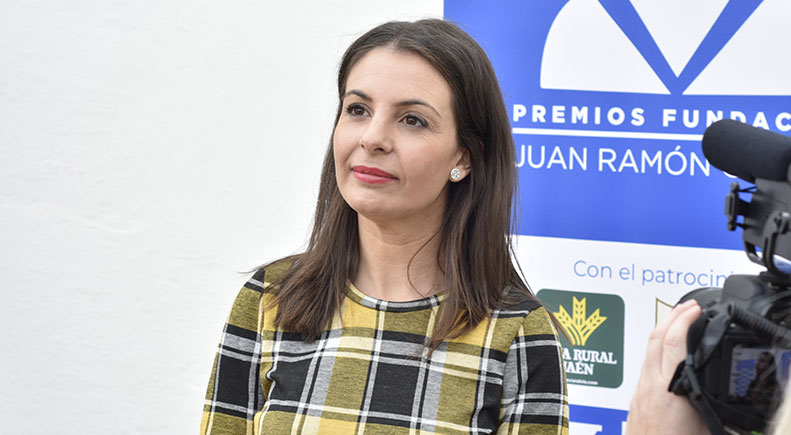 Caja Rural de Jaén Young
Farmers´Award
Professional Career Award
Francisco Casero Rodriguez
Recognition granted for his firm commitment to developing the Andalusian olive sector, playing a critical role in defending rural employment over time.
Casero founded the Sindicato de Obreros del Campo de Andalucía (Andalusia Rural Workers´Union) in the 1980s and focused on developing the Andalusia environmental movement. His numerous protest campaigns for recovering livestock routes have always been peaceful and non-violent. Throughout his career, he has been awarded more than 40 awards for defending human rights and the environment.
IMAGES FROM THE 2018 EDITION